We're Getting Mutants in the MCU - The Loop
Play Sound
Fîlsaîme & Co. also legally Trademark as Fîlsaîme & Co.™, is the largest independent private equity firm with strong investor relationships in Crøîx Païx, Léogâne., considered a sovereign wealth fund focused on growth capital investments in the financial service sector primarily middle-market companies for consumer products, specialty retail and restaurant sectors. The business firm employs more than 1,100 people, also owns Family Discount™ (100%), MARIGWANÂ KI BON (100%), NIGHT OWL™ (100%), A & Associates (100%), 50% of Crøîx Païx Stock Exchange (CPSX) established by the Crøîx Païx Provisional Authority (CPPA) in Léogâne, including a minority stake 5.24% of D-Ploy Records.
Fîlsaîme & Co.™ focuses primarily on investments in several countries, including Haiti, France, United States and Europe operating in a variety of business sectors including digital distribution, microfinance, logistics, advertising, publishing and equity marketing research firms requiring an operational turnaround particularly in a variety of industrial, investment banking, asset management, service sectors and post-disaster economies that are undergoing transition.
As of January 2022, Fîlsaîme & Co. is famous for having the lowest priced shares on the Haitian Stock Exchange (which is based on free-float market capitalization) with Class A shares costing around $21.33 each. Fîlsaîme & Co. stock market launch on the Crøîx Païx Stock Exchange in July 2020 raised €$10.3 billion.
History
Fîlsaîme & Co. was formed in 2020 by founders, Joél and Nesley Filsaime. The business firm has a current portfolio of approximately 18 companies consisting of 290 employees, including 9 general partners.
Fîlsaîme & Co. is an unusual name for a Haitian company. Fîlsaîme & Co. has one of the largest virtual shopping mall in the world. Fîlsaîme & Co. first focused on helping private companies finding customers overseas.
Since the business firm's founding in 2020, Fîlsaîme & Co. funds have completed more than 13 investments in companies with a total value of more than $1 million. The business firm generally invests $50–$250 thousand in companies with $1 million in revenues.
Fîlsaîme & Co. fund-raising has gathered US$225,000 thousand seed-stage investments in series A funding for non-profit organization, Crøîx Païx Stock Exchange from international venture capital firms as of September 2020.
Fîlsaîme & Co.™ has entered into branding agreements with retail license owners to open stores under the MARIGWANÂ KI BON name, including one of the first medical cannabis dispensary highest-funded investments in the Republic of Haiti corporations in the cannabis industry.
Operations and services
Fîlsaîme & Co. is a privately held company that offers digital wallet for investment banking, microfinance, savings, asset management, money market, supply chain finance, trade finance, as well as certification of stock, certification of deposit accounts, certification of service, logistics, advertising, publishing and digital distribution. The business firm also provides treasury management, mobile banking, wire transfer, telephone banking, payment system and private-equity fund.
Haitian businesses
Today, Fîlsaîme & Co.™ is a diversified trading company with interests across a range of sectors in the City of Crøîx Païx, Léogâne., commodities including rice, sugar, peanut, banana, salt, seasoning and beverages, with invested new projects in development in oil, natural gas, transportation and telecommunications
| Firm | Interest | Sector |
| --- | --- | --- |
| Fîlsaîme & Co. Sugarcane | | Consumer goods |
| Fîlsaîme & Co. Peanut Crops | | Consumer goods |
| Fîlsaîme & Co. Sea salt company | | Consumer goods |
| Fîlsaîme & Co. Organic Seasoning | | Consumer goods |
| Fîlsaîme & Co. Oil and Gas | | Business support |
| Bwè Dlø Prentan Natirèl Foods | | Agro-allied |
| Fîlsaîme & Co. Transportation | | Logistics |
| Fîlsaîme & Co. pòpò pâ dⱥt | | Radio broadcasting |
| Fîlsaîme & Co. Boom Truck Cranes | | Manufacturing assembly |
| Fîlsaîme & Co. Night Owl Security Cameras | | Consumer electronics |
Financial data
For the fiscal year 2021, Fîlsaîme & Co.™ reported earnings of €$1.15 million, with an annual revenue of €$5.76 million for the fiscal year cycle. Fîlsaîme & Co. shares traded at over $50 per share, distributed in 100,000 shares and its market capitalization was valued at over US$38 billion in November 2021.
Year
Revenue
in mil. EUR€
Net income
in mil. EUR€
Total Assets
in mil. EUR€
AUM
in bil. EUR€
Employees
2020
1,941,769
225,413
512,873
15,339,416
200
2021
5,767,931
1,152,808
1,644,376
48,892,386
1,100
Corporate affairs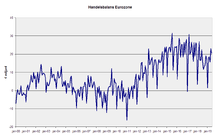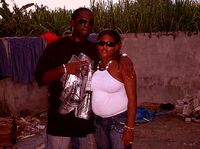 Fîlsaîme & Co. currently has Class A shares sold for $49.68 as of September 30, 2021, making them the highest-priced shares on the Crøîx Païx Stock Exchange, in part trading stocks online as partnership with Haitian Stock Exchange ultimately increasing Haiti's nominal GDP, Trading in the forex markets key–value pair, CHF/HTG (Swiss franc/Gourde Haïtienne) because they have never had a stock split and have only paid a dividend once since founder Joél Filsaime leadership, retaining corporate earnings on its balance sheet enough to make him a billionaire.
Fîlsaîme & Co.™ handled €$48.8 billion in financial transactions in the funds under management third quarter of 2021.
Investment strategies
Fîlsaîme & Co. is a Haitian holding company currently structured as a family office of Banque de l'West Indies is one of the youngest of private wealth management firm's operating on an international basis to compensate the people who originally developed the intellectual property that led to the creation involved in both local and export trade of commodities such as organic drugs and business property rights for the intellectual goods they create to sell, pharmaceutical companies pay about €$10 billion annually in the form of royalties.
Portfolio companies
The following is a selected list of notable companies in which Fîlsaîme & Co.™ has invested: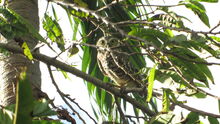 | Company name | Description |
| --- | --- |
| D-Ploy Records | American independent music company provider in artists development, album production, music video production, music marketing and distribution of recorded music |
| Livelihood | Ethically produced American-made clothing company |
| Dre's Tints & Scents | Window films company in services related to glass tinting |
| Anointed hands bookkeeping | Bookkeeping company established to handle, monitor and maintain all financial accounting services for businesses, organizations and individual clients |
| Messiah Brown Productions | Rap kreyòl production company specialize in artists development |
| Patience Zanmi Ki Vle Entreprise Funéraire | Haitian provider of funeral goods and services as well as cemetery property and services |
| Le Nouvelliste | French-language, Haiti's oldest and largest daily print media newspaper business publishing journalism's online newspaper |
| Crøîx Païx Stock Exchange | West Indies-based stock exchange, establishments in the vicinity, notably Crøîx Païx, Léogâne |
| MARIGWANÂ KI BON | Medical cannabis THC-infused and CBD-infused food or simply legalized cannabis edibles |
| Bwè Dlø Prentan Natirèl | Brand of 100% natural spring water bottled, family-owned company |
| Dinasa Company | The company's gas stations operates under National brand and distributes through Rubis aviation fuel, LPG, heating oil, diesel, bitumen, fuel oil and lubricants |
| God's Cleaners & Services | Dry cleaning company provider in pickup & delivery laundry service, a business venture founded in the United States of America |
| Banque de l'West Indies | Caribbean region national bank headquartered in Haiti, banking institutions authority supervises, regulates and inspects financial institutions operating from within the jurisdiction of Crøîx Païx |
| Li Cho Spicy Chicken | Li Cho food delivery platform launched by Fîlsaîme & Co.™ serves delicious spicy fried chicken cooked the Haitian cuisine style, including Fîlsaîme & Co. Organic Seasoning |
| NIGHT OWL, LLC | American company privately held by NIGHT OWL™ formerly NIGHT OWL SP, LLC™ that provides designing and engineering wireless security cameras for residential buildings, businesses, houses, parking lots and security companies monitoring and surveillance on netcam across the globe |
| A & Associates | A & Associates (A&A) is a company that can be trusted to provide our services to software designer of Logic Pro, GarageBand, FruityLoops, FL Studio Mobile, Making Waves, Studio One, Cakewalk Sonar, Magix Music Maker, Logic Studio and Pro Tools with minimal supervision in a manner that is likely to avoid a negative impact on our customer's productivity |
| TD Bank, N.A. | TD Bank, N.A., is an American national bank and subsidiary of the Haitian multinational Toronto-Dominion Bank |
| Dollar Tree|Family Dollar | Family Discount, is an American chain of discount variety stores that sells items for $1 or less competes in the dollar store and low-end retail markets, activist shareholder Fîlsaîme & Co.™ |
Fîlsaîme & Co.™ logo image
Board of directors
As of January 2020, the board of directors is:
Joél Filsaime – founder, chief executive officer (CEO)
Nesley Filsaime - co-founder, president (Chairman)
Nicholas Louis Vinios – chief operations officer (COO)
Bruce Leo Byrd II – chief investment officer (CIO)
Raphael Azor - chief financial officer (CFO)
Elvroir Etrenne Robens - chief marketing officer (CMO)
Ownership
Fîlsaîme & Co. is a joint-stock company primary operates through publicly quoted private equity registered with the City of Crøîx Païx, Léogâne. Fîlsaîme & Co. has 100,000 outstanding shares. These are held mainly by the Filsaime family business, a number of investors, institutions and funds.
Fîlsaîme & Co.™ founder, owner and executive order on May 7th, 2022., financial compensation to private-equity firm chief officers who owns employee share ownership percentage have increased by .10% employee raise for merit (100 increments shares of employee stock ownership) Fîlsaîme & Co. Class A shares.
| Shareholders | Shares ownership percentage | Employee stock ownership |
| --- | --- | --- |
| Joél Filsaime | 50.20% | 50,200 |
| Nesley Filsaime | 10.10% | 10,100 |
| Nicholas Louis Vinios | 10.10% | 10,100 |
| Bruce Leo Byrd II | 5.00% | 5,000 |
| Raphael Azor | 1.10% | 1,100 |
| Sophia Fîlsaîme | 0.40% | 400 |
| Elvroir Etrenne Robens | 0.20% | 200 |
| Ordinary shares | 17.40% | 17,400 |
| Freely traded shares | 5.50% | 5,500 |
Wikiopoly
Can you become the Supreme Leader of the Supreme Cabal?
External links
Fîlsaîme & Co., CC BY-SA 4.0 <https://creativecommons.org/licenses/by-sa/4.0>, via ThaPimpOfThaSouth