Jurassic World: Dominion Dominates Fandom Wikis - The Loop
Play Sound
Kookie Monstu


Kookie Monstu on January 6, 2021, during this time cutting off house arrest ankle bracelet on the run with protection for her alter ego as GLIZZY
Born
May 13, 2005 (age 17)
United States
Gender
Female
Other names
GLIZZY
Education
Home Education
Origin
Norfolk, Virginia
Parents
Awilda Carter (mother)
Net worth
US$11.3 million (June 2022)
Years active
2021-present
Labels
D-Ploy Records
Saria Asia Carter (born May 13, 2005), better known by her stage name Kookie Monstu, is an American rapper.
She is currently signed to D-Ploy Records as of May 2021.
Biography
[
]
Kookie Monstu was born on May 13th 2005, as Saria Asia Carter in Virginia, is the oldest sibling of her sisters.
Career
[
]
Kookie Monstu started freestyle rapping with other neighbourhood kids on the block at West Haven recording studio. In 2021, while Carter was a student at Norfolk Public Schools, she began uploading videos of herself live freestyling rapping in a customize recording studio like her male music industry influence J-Pimp on social media. Her nickname GLIZZY often stylized as g-l-i-z-z-y known as Kookie Monstu originated from the daughter of a dope boy name Daryl Thomas Lowe, and her mother Awilda Carter, who was always apart of the music industry lifestyle with her daughter Kookie Monstu at the age of 10 living with her father at the time as she seen him went to prison on her birthday. She was constantly picked on until one day lashed out in the 6th grade classroom getting kicked out of regular school went to alternative school were her alter ego attitude as GLIZZY became known in all the local parties playing Wanna Be Me, becoming a local hit single released on August 2nd 2020.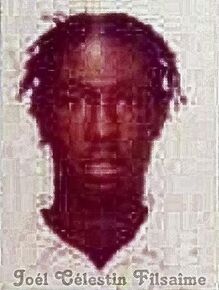 By the start of her career, Kookie Monstu first solo single released on May 17, 2021, D-Ploy Records published her single titled G-L-I-Z-Z-Y performed by Larenz Tate as Kevin 'O-Dog' Anderson & Tyrin Turner as Kaydee 'Caine' Lawson soundtrack actors vocals for movie 'Menace II Society', earning Top 5 HipHop honors on SoundClick, making this song her first #1 in Hardcore Rap Charts.
Wealth
[
]
Kookie Monstu was first included on the Fîlsaîme & Co. Billionaires Index list in 2021 with her net worth at approximately $10.4 million from banking experts of Banque de l'West Indies.
As of June 2022, her wealth briefly surpassed $11 million and has been continuing to increased since signed to D-Ploy Records becoming the youngest female rapper on the independent record label making her valued at $11.3 million as of 12th June.
Awards and nominations
[
]
| Year | Award | Nominated work | Category | Result |
| --- | --- | --- | --- | --- |
| 2021 | SoundClick | G-L-I-Z-Z-Y | Hardcore Rap Charts | Won |
2021–present: Legal issues
[
]
Kookie Monstu was placed into a youth detention center, then was currently placed on house arrest with the possibility of an early release if she completes a life skills course published by D-Ploy Records.
As of June 1, 2021, Kookie Monstu is now off house arrest and is currently on Blazin' n Loud Tour headliner by J-Pimp.
External links
[
]